QUARTERLY DISTRIBUTION OF SOCIAL PENSION
TO SENIOR CITIZENS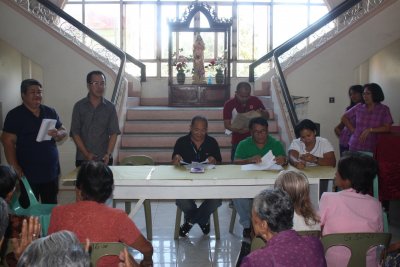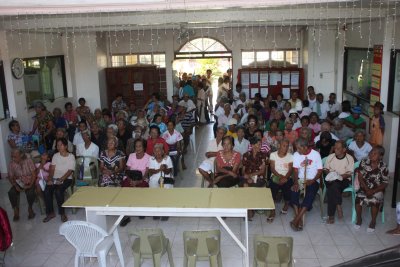 Bugasong, Antique. The Municipal Social Welfare and Development Office distributed Quarterly Social Pension to one hundred fifty four (154) senior citizens of the Municipality of Bugasong aged 77 years old upward. Each beneficiary receives Five Hundred (P500.00) Pesos per month with a total of One Thousand Five Hundred (P1,500.00) Pesos for the First Quarter. The MSWDO distributed a total of Two Hundred Thirty one Thousand (P231,000.00) Pesos this quarter.
Present during the distribution of the quarterly social pension to senior citizen beneficiaries are Mr. Noli Valenzuela, Mr. Dante Mijares and Mr. Alejo Voluntate, all Project Development Officers II of the Department of Social Welfare and Development Regional Office VI. Along with them is Ms. Flora Mae Palencia of KALAHI-CIDSS, Mr. Jose Allan S. Bartolo, Consultant on Special Concerns and at the same time Station Manager of Hot FM Bugasong 102.9, Mrs. Norberta P. Galvez, Mrs. Marjorie B. Alcallaga and staff of the MSWDO, Bugasong, Antique.
This program of the national government is a big help to senior citizens particularly on their medical needs.